Early Young Voter Turnout Is at a Historic High, and It's Already Changing the Game in the 2020 Election
Believe it or not, in a year featuring enough apocalyptic archetypes for Stephen King to consider it horrifying, there are still silver linings to get excited about. One of them seems to be young people getting more involved in a clear and direct expression of civic duty: voting! For years data has proven that if you're a young person living in the United States, you probably don't vote. That seems to be changing. Ahead of Election Day, high millennial and Gen Z turnout numbers are already posing a delightful surprise to researchers, and it's worth digging into.
Close any open doomsday news tabs, pull up a chair, and let's dive right in, because for once this year, we come bearing positive political news!
First thing's first: Young people could give Baby Boomers a run for their money in terms of electoral power
To understand why high youth voter turnout data matters so much, it's important to contextualize it. For more than 20 years, Baby Boomers have been the largest eligible voting population in the United States, but 2020's being very…2020 by shaking things up.
Census data analyzed by the Brookings Institution shows more than half of Americans are millennials or younger, and they now make up 37 percent of the eligible voting population (more than *ever* before). In fact, the data shows this demo is just as large as eligible voters in the Baby Boomer and older generations, which could make electoral power more evenly distributed. A new study from the nonpartisan States of Change project also comes to this conclusion, stating millennials and Gen Z will equal Baby Boomers and prior generations as a share of all Americans eligible to vote in 2020.
The serious caveat here is that historically, younger voters have had lower turnout rates, but THAT is why early data showing record young turnout numbers is so monumental. If you've asked a friend about their voting plan (don't have one? We can help) or taken any steps to make sure your younger loved ones vote, you have directly contributed to this shift. 👏
The data doesn't lie: Young people are moving from voting in spurts to voting in avalanches
According to Tufts University's Center for Information & Research on Civic Learning and Engagement (aka CIRCLE), 2020 young voter turnout numbers are looking strong so far. CIRCLE's data shows that more than seven million 18-29 year olds have already voted.
"With a week of early voting (when the data was collected) and Election Day still to come, in Texas, Florida, North Carolina, Georgia, Arizona, and Montana, young people have already cast at least half as many votes as they did total votes in the last presidential election," CIRCLE reports.
On Monday, Harvard University's Institute of Politics released data with similar implications. After surveying 18 to 29-year-olds, Harvard reported that 63 percent said they were "definitely" voting in the 2020 election. NPR calls this the highest proportion of respondents Harvard has seen in 20 years of conducting the poll, and it's 16 percent higher than in 2016.
https://www.instagram.com/p/CGzvYzVnZrE/
The numbers are early trend reflections, but here's why they still matter
It's important to note that it's still early in the game—we won't know until after Election Day just how many total millennials and Gen Z eligible voters show up to the polls, and high early turnout is somewhat expected considering how many people are voting via absentee ballots because of COVID-19.
But it's still quite notable, and as researchers told The Washington Post, the early numbers "underscore the many ways that this typically unreliable voting bloc has been galvanized into greater political and electoral engagement, and is especially noteworthy given the unique barriers to voting during a pandemic that has displaced many of them from their homes or college campuses."
It's also significant because it isn't always easy for young people to make it to the polls. CIRCLE says that some state laws disenfranchising people convicted of felonies can have a challenging and "chilling effect" on young voters who can be incorrectly convinced that having a misdemeanor means they're ineligible to vote. NPR examined this and other young voter challenges in a new report last week: "Some states have residency requirements or deadlines for voter registration that make it more difficult for people who are living away from home to participate. And in places that have strict identification laws, young would-be voters who do not have driver's licenses can run up against issues."
Even so, young people are already beginning to turn out in strong numbers so far this year, and that's objectively exciting.
Young voters who didn't vote in the 2016 election are changing their minds
First time voters have good company this election. New data from the NBC News Decision Desk and TargetSmart shows more than 20 percent of early voters nationwide are people who didn't (or couldn't) vote in 2016, and many of them are young.
"While early vote turnout has shattered all records, the most meaningful statistic is the number of ballots cast by voters who didn't turn out in 2016," TargetSmart CEO Tom Bonier told NBC. "These are the voters who will determine how the 2020 electorate differs from Trump's winning coalition in 2016."
"These surge voters are younger, more diverse, and more likely to vote Democratic," Bonier added.
Even celebs are coming forward about changing their minds. Selena Gomez is among them, admitting publicly that she hadn't ever voted before the 2020 election but now realizes how much each individual's vote matters.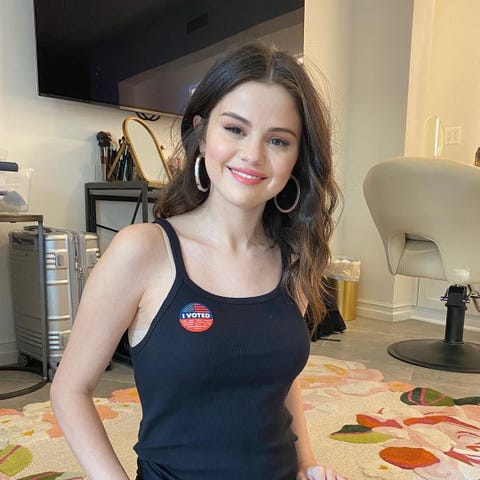 In the 2016 presidential election, there were states that chose Hillary Clinton or Donald Trump by less than 3,000 votes (to put that in perspective, 138 million total people voted). So YES, your vote counts, and data reflects more young voters embracing that fact than ever before, which will inevitably have an impact on the 2020 election.
If you're reading this and are eligible to vote, but still haven't yet, here's what to do
We get it, the inconsistent state deadlines, USPS probs, and entire pandemic complicate matters, but Cosmo has simplified the voting process with a handy guide featuring clear information on how, when, and where to make sure your ballot counts. Check it out if you want to do your part this election cycle.
If you're going to vote in person though, remember some states don't allow you to wear merch that touts a specific candidate while voting (it's called "passive electioneering"). If you still want to rock a voting message though, we gotchu: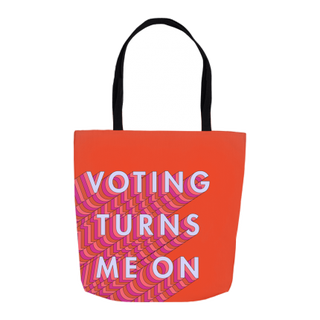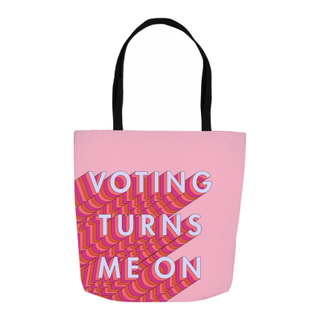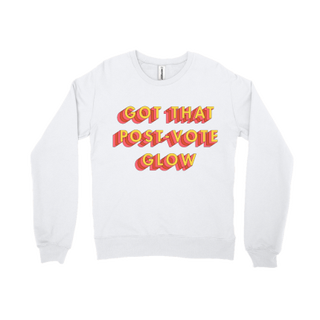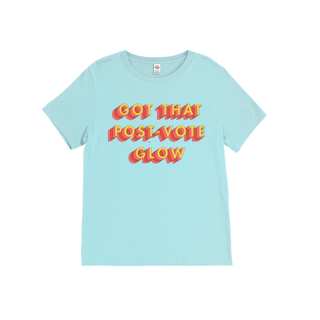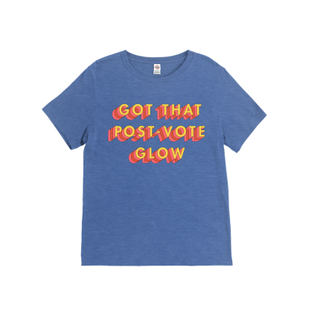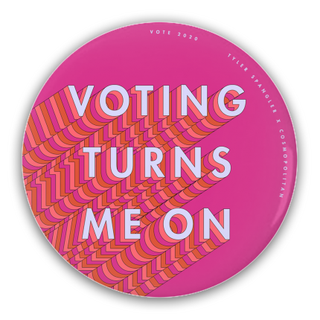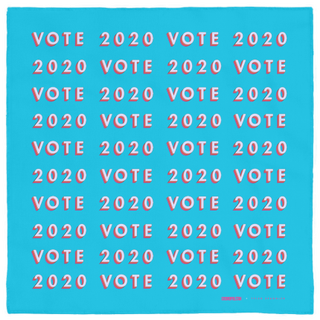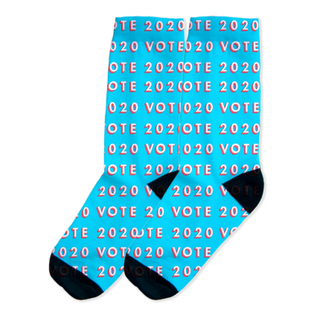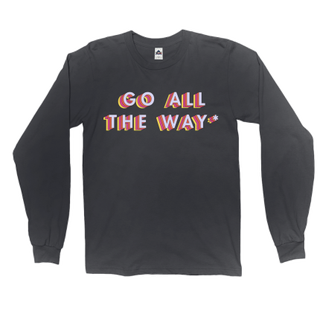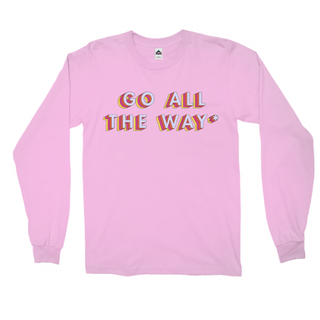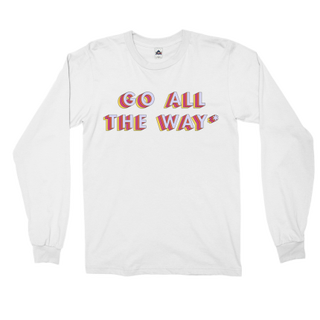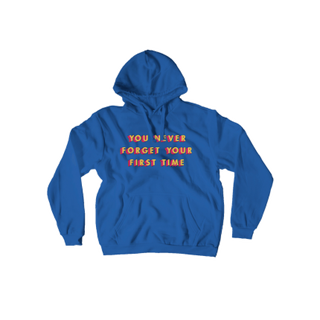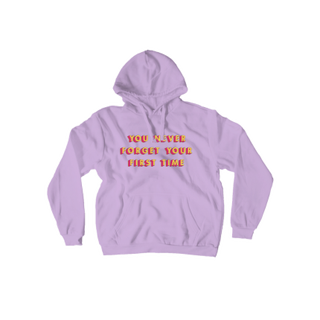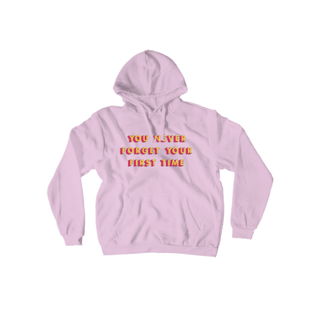 For more information about 2020 voting and how to be part of this historic moment in U.S. electoral history, let the stories below be your guide:
Source: Read Full Article