Russian Oil: India Beats China In February
India was the world's biggest importer of Russian oil in February, exceeding China by 20 million barrels.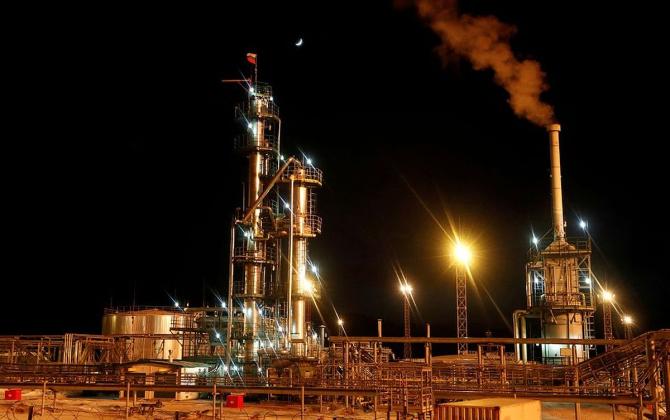 India continues to defy US-led sanctions on Moscow, as over one in three barrels of crude oil flowing to India in February came from Russia, shipping data shows.
India imported about 51 million barrels of crude oil from Russia in February, 16 per cent higher than the 44 million barrels imported in January, according to data from Paris-based commodity market intelligence firm Kpler.
In fact, India was the world's biggest importer of Russian oil in February, exceeding China by 20 million barrels, because India buys a cheaper Urals blend, which falls outside the purview of US-led sanctions, announced in early December, the data shows.
The US is concerned because its shipments of oil to India dropped by more than half last month from a year earlier, and from January.
It views rising imports of Russian oil as funding Moscow's war machine.
Russia, which had not supplied oil to India in February 2022, and only 2 million barrels in January 2022, has gained market share in India, partly at the US's expense.
Russia accounted for 39 per cent of Indian crude supplies in February compared to 29 per cent in January and just 1 per cent prior to the war.
That compares to Iraq's 21 per cent, Saudi Arabia's 14 per cent, UAE's 7 per cent and the US at 5 per cent.
Reliance Industries was the biggest buyer of Russian grades in February, at 15.3 million barrels, followed by state refiner Indian Oil Corporation at 10.5 million barrels.
State-run refiners accounted for around 29 million barrels, or 57 per cent of purchases, reflecting New Delhi's tacit approval for Russian purchases despite pushback from the US and Europe.
Nayara Energy accounted for about 7 million barrels.
Urals, a grade similar to Arab medium in terms of yield for Indian refineries, accounted for around 67 per cent, and Sokol from the Sakhalin-1 field, where ONGC has a stake, for 10 per cent.
The US-led G7 alliance has allowed purchases of Russian crude subject to a price ceiling of $60 per barrel.
China buys more of the ESPO blend grade, and less of Urals.
ESPO traded at around $70 per barrel in January.
The Urals grade trades closer to $50 per barrel, posing no sanction worries for New Delhi.
But the landed cost of Urals in India has exceeded $90 a barrel after accounting for freight, insurance, and trader commissions, shrinking the actual discount for Indian refiners.
India's oil imports from Russia have only increased with every new phase of sanctions, reflecting the central government's view that it is best to capitalise on growing tensions between the US and Russia rather than take sides in the conflict.
India bought 37 million barrels of Russian oil in December, after the latest round of sanctions involving price caps were announced, 6 million barrels more than in November.
The grace period for the price cap expired mid-January, but India bought 16 per cent more oil in January than in December.
Russia has crushed competition in India since it invaded Ukraine in February 2022 and began offering its oil at a discount to counter western sanctions.
Iraq supplied 27 million barrels in February and Saudi Arabia shipped 18.5 million barrels, compared with 32 million barrels and 25 million barrels,, respectively, a year earlier.
The UAE supplied 9 million barrels during the period, nearly half of the previous year's volumes, while US shipments dropped by 58 per cent.
"India will remain a long-run destination for Russian oil, even if the Ukraine war ends," said Reid I'Anson, an analyst at Kpler.
Europe will not buy any Russian fuel even after the war, forcing Moscow to market its crude and gas in Asia, said an analyst at the International Energy Agency.
Source: Read Full Article