How super giant Mercer is hoping to spark a retail fund revival
Fresh from the completion of its acquisition of BT Super from Westpac, superannuation giant Mercer is hoping to regain some of the ground lost by the retail super sector to large industry funds.
Mercer is a subsidiary of professional services firm, Marsh McLennan, which is listed on Wall Street. Its global investment team of about 2000 people manages about $500 billion in retirement savings around the world.
Mercer's David Bryant says the recently completed aquisition of BT Super is a "statement of intent".
The BT merger, which includes corporate plans managed by BT, more than doubles the funds under management of the Mercer Super Trust to $63 billion; catapulting it into the ranks of the 12 to 15 largest super funds. The company is also on the outlook for more acquisition opportunities in the $3 trillion-plus superannuation market.
The vast majority of the 850,000 members of the Mercer Super Trust, which includes the former BT members, have received fee cuts of up to 25 per cent, and sometimes, more, as increased scale allows the super fund to spread the costs between more members.
That includes an end to the fixed, dollar-based administration fee, which is particularly advantageous for members with smaller account balances, as fixed fees chew up a bigger portion of a small account balance than a large balance.
Mercer says its fees are among the most competitive in the market, including top "mega-funds" such as AustralianSuper.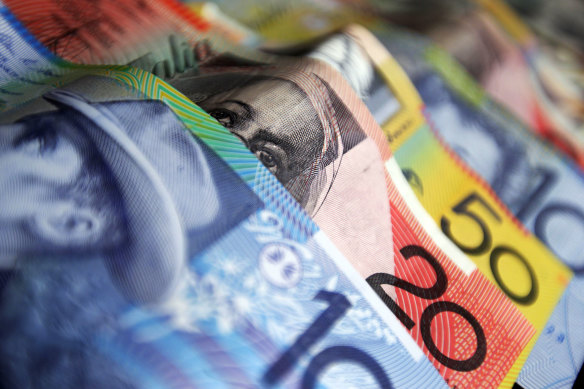 Mercer Super Trust members have received fee cuts of up to 25 per cent as increased scale allows the fund to spread costs.Credit: Bloomberg
Retail super funds have been losing market share to large industry funds like AustralianSuper after the Hayne royal commission in 2018 found that many retail funds, including those run by the big banks, had frequently mistreated their members.
This sparked a consolidation within the retail sector after the big banks opted to exit wealth management, which included their superannuation businesses.
Mercer is seeking to reassert some of the strength of retail funds and differentiate itself in the marketplace with the services it provides. For example, it has an online portal where information, guidance and support are provided for members navigating the age care system for loved ones.
Mercer's Pacific region president David Bryant says the company is well-placed as a capital-backed global player to disrupt the superannuation landscape. Bryant says the BT acquisition can be read as a "statement of intent" by Mercer; meaning it is seeking to become bigger in Australia, including through more acquisitions and mergers.
"For smaller funds, we see the Mercer proposition as compelling for those looking for a larger fund to join with," Bryant says.
That could include corporate super plans and entering into more "white labelling" relationships, such as the one it has with Virgin Money, where the money is managed by Mercer.
However, it has not all been smooth sailing for Mercer, with the regulator, the Australian Securities and Investments Commission, commencing court action in February over allegations of  "greenwashing".
The regulator alleges the super fund made false and misleading statements on its website about seven 'Sustainable Plus' investment options, saying they excluded investing in companies involved in carbon-intensive fossil fuels, like thermal coal.
Exclusions were also stated to apply to companies involved in alcohol production and gambling.
As the matter is ongoing, Bryant declined to comment, but if the allegations are substantiated, it will reflect poorly on the fund, particularly given the resources that Mercer has at its disposal to ensure compliance with regulations.
Advice given in this article is general in nature and is not intended to influence readers' decisions about investing or financial products. They should always seek their own professional advice that takes into account their own personal circumstances before making any financial decisions.
The Money with Jess newsletter helps you budget, earn, invest and enjoy your money. Sign up to get it every Sunday.
Most Viewed in Money
From our partners
Source: Read Full Article