IT mid-caps stick to steady growth amid uncertain macros
With the Big Four information technology services players having disappointed the Street, the focus is on mid-cap IT players who seem to have met expectations, according to analyst reports and management commentary on the demand environment.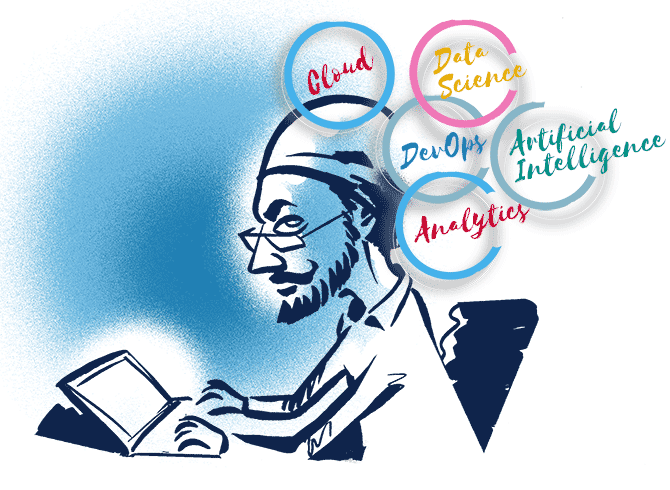 Firms such as Persistent Systems (Persistent), Coforge, KPIT Technologies (KPIT), and Cyient performed better on key performance metrics.
Their managements sounded a cautious note, with most having guided for double-digit growth at a time when all the Big Four players are likely to clock in single-digit growth on the back of a strong order book.
Take the case of Pune-headquartered Persistent.
The services and solutions company saw its growth driven by the services segment but also logged in record deal total contract value (TCV).
According to a Nomura report, Persistent maintained its strong deal win trajectory and robust pipeline, with a record trailing 12-month TCV of $1.6 billion (including renewals, over 33 per cent year-on-year, or YoY) and new deal TCV of $948 million (over 46 per cent YoY) in an uncertain macroeconomic (macro) environment.
Annual contract value at $1.17 billion was up 24 per cent in 2022-23 (FY23).
Additionally, the company management indicated that the firm aimed at growing 3-5 per cent on-quarter over the next few quarters and sees an improvement in growth thereafter.
The company reported some temporary project ramp-downs in one of the top accounts and a hyperscaler account.
"We expect it to post industry-leading US dollar revenue growth of 16.8 per cent in 2023-24F (FY24F)," said the Nomura report.
This is compared to the 4-7 per cent growth guidance by Infosys for FY24 and negative growth of 3 per cent to 1 per cent in the first quarter of FY24 by Wipro.
The other firm that did very well despite a presence in the banking, financial services and insurance space was Noida-based Coforge, which guided for 13-16 per cent revenue growth in FY24 in constant currency (CC) on the back of a healthy large-deal intake, all-time high executable order book, and diversified business offerings.
"The macro environment is significantly uncertain, but it is also very varied across industries.
"Demand in the travel vertical is very buoyant.
"Banking demand is under a lot of pressure.
"For insurance, the demand seems to be resilient.
"There are many nuances even within these verticals.
"There are clear pockets of opportunities which can help drive growth," said Sudhir Singh, chief executive officer (CEO) and executive director, Coforge.
The company also gifted Apple iPads to all its employees as it crossed the $1-billion milestone.
This was the fifth consecutive quarter of the company signing an over $300 million order intake.
"Backed by a healthy large-deal intake, all-time high executable order book, anticipated broad-based growth, and diversified business offerings, the management has guided for 13-16 per cent CC revenue growth for FY24 and moderation in attrition," said an Emkay India Equity Research report on what it liked about the company.
Coforge and KPIT slightly missed the margin estimates, but YoY revenue growth remained strong.
All of these firms said they sailed through the quarter with little impact from macro uncertainties.
For L&T Technology Services (LTTS), the growth was broad-based with a strong deal pipeline in transportation, industrial products, and medical verticals.
The company's CC revenue guidance for FY24 at above 20 per cent was higher than the growth achieved in FY23.
"We are negotiating several deals at different stages and the pipeline is fairly strong.
"The number of deals we have signed in total aggregate value in FY23 is similar to last year's.
"We ended the year with our five key segments doing very well, which will be good for us for next year," said Amit Chadha, CEO and managing director, LTTS.
Automotive (auto)-focused technology and services firm KPIT's share prices zoomed nearly 7 per cent as it reported fourth-quarter (Q4) revenue growth of 56 per cent YoY and profit being up 38 per cent over mega deal wins and strong growth in the key auto and mobility vertical.
The firm said it was committed to spending on software by its strategic clients and robust demand for the next three to four years, and guided for FY24 growth at 27-30 per cent.
KPIT's growth came on the back of robust demand that the auto sector had seen in the past year.
But Q4 business growth also varied across firms depending upon the degree of slowdown in their niche vertical and the level of exposure to one vertical.
Source: Read Full Article