Interested in working with OpenAI? Please feel free to email Sam Altman
If you are interested in working with OpenAI, feel free to email Sam Altman.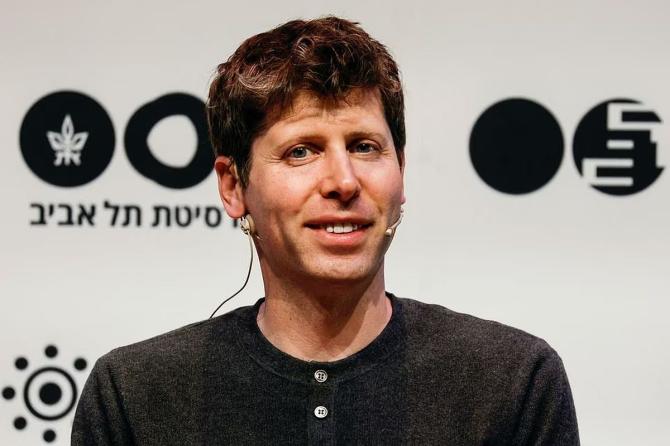 In a free-wheeling fireside chat with university students on Thursday in Delhi, the CEO of OpenAI and his team seemed eager to welcome bright young IT practitioners of India into the OpenAI work space.
Asked about the steep degree requirements for applying to tech giants such as Microsoft and Google, Altman said that his company was open to hiring undergraduates and even college drop-outs.
"Many of our best researchers are undergraduates or are college dropouts.
"You certainly do not need a PhD to do great work.
"OpenAI will welcome you on the basis of talent, and we are certainly a good fit for undergrads," Altman said while speaking at the Indraprastha Institute of Information Technology, Delhi.
Echoing Altman, Atty Eleti, a software engineer at OpenAI, added during the chat: "If you guys amaze us using the Application Programming Interfaces (APIs), building some amazing products, contribute to open-source resources, and then just email [email protected], you will get a job."
Both Altman and Eleti, responding to queries on ChatGPT plug-ins, invited students to email them and gain "developer access immediately" for working on these plug-ins.
On the prospect of establishing a base of operations in India, Altman said that as a first step, OpenAI was looking to tie up with and fund start-ups in the country.
He said the OpenAI team had already met with a group of start-ups.
"We were very excited to see the energy that Indian start-ups are bringing to the table and we are now ready to start planning how to begin funding these start-ups in India," he said.
Altman, who was earlier the president of Y Combinator, a start-up accelerator that has launched over 4,000 companies, said: "We had some conversations (on OpenAI Startup Fund) yesterday and we are excited to do more.
"We would love to invest in Indian start-ups."
OpenAI has been investing in start-ups working in artificial intelligence (AI). It also closed OpenAI Startup Fund I worth $175 million.
The CEO, who is currently on a tour to steer a conversation on global regulations for AI, plans to meet heads of states across the world. On Thursday, he met Prime Minister Narendra Modi.
"He (Prime Minister) was so enthusiastic, really thoughtful about AI, and the benefits of it.
"We asked why India has embraced ChatGPT so much and so early.
"It's really been fun for us to watch. He had great answers about that," the OpenAI CEO said.
Altman's meeting with the prime minister assumed significance, as the integration of ChatGPT with the government's digital services is gaining speed.
Also, the government is working on the Digital India Bill, a law that may govern emerging technologies including AI.
"We talked about the opportunities in front of the country, what the country should do, also the need to think about global regulation to make sure we prevent some of the downsides from happening — but it was a great hour," Altman said.
He added that education was one of the most exciting areas to adopt AI and it was one of the points discussed during the meeting with Modi.
Asked about the increasing concerns about the possible weaponisation of generative AI by the world's superpowers, Altman said: "We believe we can stand a lot of attacks.
"But if we continue to succeed to the degree (of technological advancement) as we think, we don't really know what the geopolitical attacks by the superpower may look like.
"We are trying to think of what we can do for a world like that."
Source: Read Full Article