Sony likely to seek forensic audit of Zee Entertainment, say lawyers
Japan's Sony Corporation, which is merging its Indian television content company with Zee Entertainment Enterprises, is likely to seek a fresh forensic audit of the company after market regulator Sebi levelled fund diversion charges against Zee promoters, top lawyers said.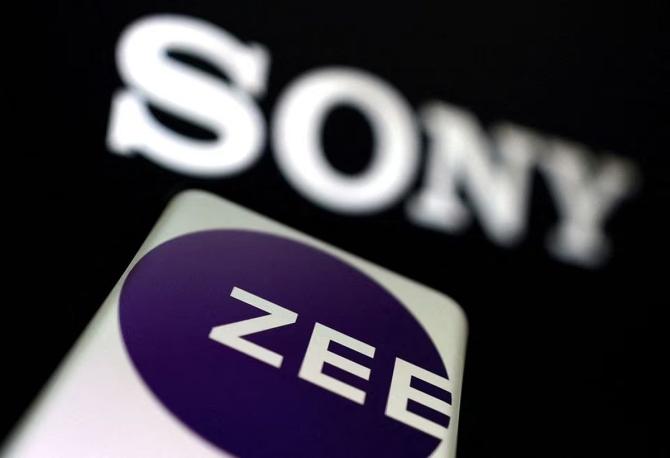 The Sebi also barred Zee founder Subhash Chandra and its Chief Executive Officer (CEO) Puneet Goenka from holding any position as director.
"As the Sebi has made fund diversion charges, which may change the nature of audited reports already filed, the acquirer (Sony) can seek a fresh forensic audit," said H P Ranina, a corporate lawyer.
Sony is a listed entity in Japan and its shareholders might raise queries on the valuation based on faulty audited reports, lawyers said.
"As the audited accounts itself will now change, the valuation of Zee will change and Sony may renegotiate the entire transaction," Ranina said.
As a domino impact, the stock exchanges and other regulatory bodies will also seek additional information on the accounts, he said.
Another lawyer said Sony might renegotiate the deal and get its own CEO instead of the earlier announcement of Puneet Goenka till his name is cleared by the courts.
The National Company Law Tribunal (NCLT) Mumbai will hear the merger petition next week.
Zee had challenged the NCLT order directing review of clearance by the stock exchanges.
Emails to Zee and Sony Corporation did not elicit any response till the time of going to press.
Analysts said the valuation of Zee has declined by 44 per cent since December 2021 when the deal was announced.
On Tuesday, Zee shares closed at Rs 194 a share with a market valuation of Rs 18,634 crore.
The merger was first announced in September 2021 to commence due diligence.
Later in December, both companies said Sony will hold 50.86 per cent stake in the merged entity while other Zee shareholders will hold 45.15 stake.
Zee promoters were to get 2 per cent stake in the merged entity.
Sony was to pay a non-compete fees to Subhash Chandra in a Mauritius entity in which the Chandra family was planning to increase its stake to 4 per cent from 2 per cent.
JC Flowers Asset Reconstruction Company has asked the NCLT to use non-compete fees to be received by Essel group founder Subhash Chandra from Sony to repay its Rs 377-crore dues.
Chandra had given personal guarantees to the loans extended by YES Bank to Essel Infrastructure that later turned bad. JC Flowers had acquired the loans from YES Bank.
In its order on Monday, the Sebi said the siphoning of funds appears to be a "well-planned scheme" since, in some instances, the layering of transactions involved using 13 entities as (pass-through) entities within a short period of two days only.
The market watchdog had initiated the probe following the resignation of two independent directors from Zee in November 2019.
One of them had alleged the squaring off of loans was done without the board's approval.
Sebi has pointed out the entities used in these layers were common to the ones used for fund diversion in Shirpur Gold Refinery, another Essel Group-listed company. On Tuesday, the promoters moved the Securities Appellate Tribunal to appeal against the Sebi order.
Source: Read Full Article