Uttar Pradesh adds 126,000 new investors in April; Maharashtra loses pull
The state with the most people has displaced the state with the largest economy in terms of investor additions.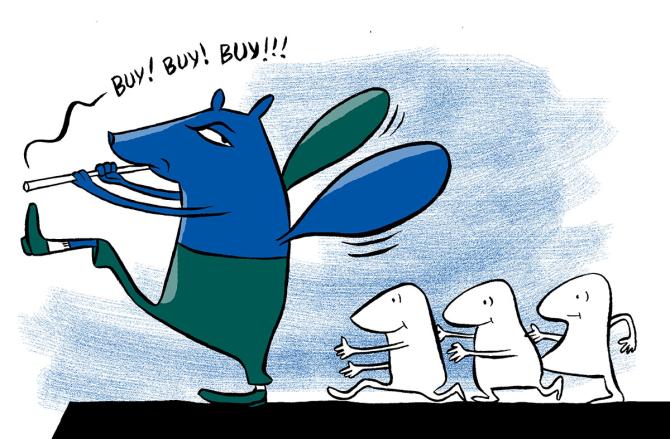 Uttar Pradesh (UP) added 126,000 new investors in April, reveals National Stock Exchange (NSE) disclosures.
This is higher than Maharashtra's 118,000.
Maharashtra, which is home to India's financial capital of Mumbai, has traditionally been the biggest source of investors.
UP, which has traditionally had a relatively limited equity culture, though a higher population, grabbed the top spot in February and has now been at higher levels for three months in a row, according to exchange data.
Maharashtra's 126-million population is around half of UP's 240 million, shows projections for 2023.
Maharashtra's pre-pandemic economy was estimated at Rs 25.7 trillion in 2018-19, compared to Rs 15.8 trillion for UP.
Satish Menon, executive director, Geojit Financial Services, said that a combination of low base and spreading equity culture is likely to see more investors coming in from outside traditional places like Maharashtra or Gujarat.
A smaller set of investors leaves space for higher growth rates, and stock-market investing is likely to keep spreading across the country, according to him.
"The other states will catch up," he said.
The NSE data shows new investor additions at 800,000 in April 2023.
This is the lowest since November 2020.
The Securities and Exchange Board of India (Sebi) data shows 1.6 million new accounts for the month.
The difference could be because the exchange captures unique investor registrations, and does not count the same investor again if he/she has more than one account.
The stock exchange did not reply to an email seeking additional data. Depository data suggested another 2.1 million accounts opened in May 2023, suggesting that the declining trend may have reversed in May.
The market has been near its all-time high in May.
The S&P BSE Sensex closed at 62,622.24 in May.
The all-time high for the benchmark index was 63,583.07, which it hit in December 2022.
An analysis of cash-market turnover from Sebi shows that Mumbai still accounts for 64 per cent of the value of shares changing hands on the NSE.
This is followed by Ahmedabad at about 14 per cent. Rajkot accounts for another 3.1 per cent.
The brokerage industry is expected to see limited revenue growth in 2023-24 (FY24), according to a March 2023 Indian brokerage Industry research report from ICICIdirect, authored by research analysts Kajal Gandhi, Vishal Narnolia, and Pravin Mule.
"…share of pure broking income has been sliding in the overall pie. Further, according to CareEdge, revenue growth for the broking industry is expected to moderate to 10 per cent in 2022-23 to Rs 28,000–30,000 crore and be flat in FY24E, with consolidation in the industry benefiting some traditional brokers," it said.
Consolidation in UP involving a large traditional broking house expanding its footprint in the North may be driving some of the numbers, according to an industry expert.
"At an aggregate level, moderation in client accretion, tightening of regulations, and higher compliance cost are seen leading to a gradual consolidation in the industry.
"Such anticipated consolidation in the industry is seen as beneficial for existing players, especially incumbents.
"They are well placed with diversified sources of revenue streams," added the ICICIdirect report.
Source: Read Full Article