Market concentration of telecom sector leaders rises to 72% in FY23
Market concentration in the country's telecom sector continues to scale new heights despite government bailouts of public-sector Bharat Sanchar Nigam Ltd (BSNL) and Mahanagar Telephone Nigam Ltd (MTNL), and private-sector Vodafone Idea.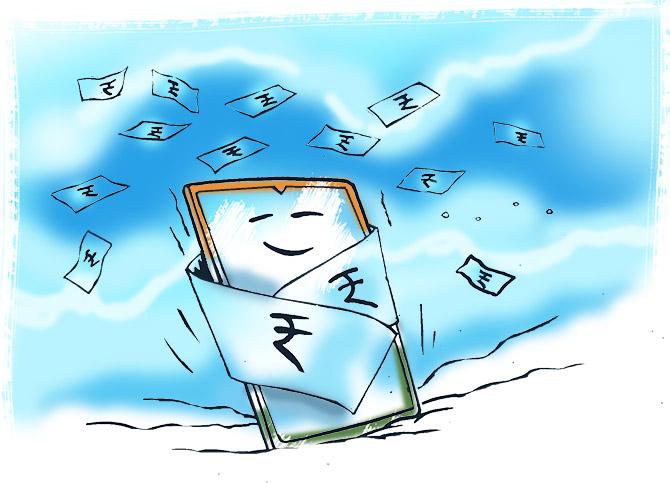 The combined revenue (or net sales) share of the country's top two telecom operators — Bharti Airtel and Reliance Jio — in the sector's total reached an all-time high of nearly 72 per cent in FY23 from 70.4 per cent in FY22 and around 60 per cent in FY20.
The net sales of Reliance Jio and Bharti Airtel India were Rs 1.67 trillion in FY23, up 18.6 per cent from the Rs 1.4 trillion a year earlier.
In the same period, the industry's net sales were up 16.2 per cent to Rs 2.32 trillion from around Rs 2 trillion in FY22.
A decade ago, in FY13, the big two operators then — Bharti Airtel and Vodafone India — accounted for 36.4 per cent of the market with combined net sales of Rs 82,000 crore.
Vodafone Idea, which merged with Idea Cellular in 2018, was the second-biggest operator in terms of revenue till FY19.
It was overtaken in FY19 by Reliance Jio, which has since become the largest, ahead of Bharti Airtel.
Bharti Airtel was the leader for nearly 15 years till FY18. Reliance Jio reported net sales of Rs 90,800 crore in FY23 against Bharti Airtel's around Rs 76,000 crore.
Profit concentration in the industry is even higher with only the top two operators being profitable now.
The steady increase in the market share of the top two players and the exits of many after the entry of Reliance Jio in 2017 have resulted in a swift rise in the Herfindahl-Hirschman Index (HHI) for the industry (this measures market concentration).
The HHI increased to an all-time high of 3,004 in FY23, up from 2,948 a year earlier and 2,430 in FY18. (See charts).
An industry with a score of 2,500 or above is believed to be highly concentrated while one with 1,500-2,500 is considered moderate in concentration.
A score of less than 1,500 is said to be competitive.
The scores are calculated using the revenues of all players in an industry or market.
A score can range from close to zero to 10,000, which is a monopoly level. Conversely, the HHI approaches zero if an industry has many players, with each having a minuscule share.
The United States Justice Department uses the HHI to evaluate mergers and acquisitions and their impact on competition.
As a general rule, mergers that increase the HHI by more than 200 points in highly concentrated markets raise antitrust concerns.
For comparison, the HHI in India's telecom industry is up by 1,400 points since FY16.
The data suggests competitive intensity in the telecom sector was fairly stable from FY09 to FY16 with Bharti Airtel, Vodafone India, and BSNL accounting for around 44 per cent of the industry's revenues, on average, during the period.
Together with the third-biggest operators during the period, Idea Cellular or BSNL, the big three accounted for around 60 per cent of revenues, on average, during the period.
This affected competitive intensity during the period.
The industry's HHI remained close to the competitive zone and it ranged from a low of 1,584 to a high of 1,672 with an average of 1,627.
Competitive intensity began to decline from FY17 with a steady rise in the revenue share of the top two players.
Their share increased from 44.6 per cent in FY16 to nearly 72 per cent last financial year.
The revenue share of the top three operators increased from 60.4 per cent in FY16 to 90.1 per cent last financial year.
Consolidation has resulted in a slow death of most of the small operators in the private sector.
The number of operators has declined from 11 in FY16 to five now.
Source: Read Full Article