Millennial money manager who spruiked Lamborghini fund cops travel ban
Save articles for later
Add articles to your saved list and come back to them any time.
A hotshot millennial investment adviser who made a name for himself setting up a fund to invest in one of the best cars in the world has been hit with a temporary travel ban amid an investigation by the corporate watchdog.
Magnolia Capital boss and real estate industry identity Mitchell Atkins hit the headlines in 2021 spruiking his car fund, which was intended to buy a Lamborghini Essenza SCV12, a $30 million limited-edition vehicle of which only 40 units were ever produced. The scheme formed part of Atkins' sprawling funds empire that managed, at one stage, $28 million for other people.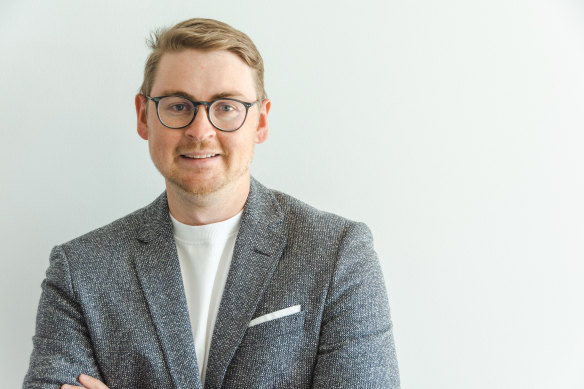 Magnolia Capital managing director Mitchell Atkins.
He was also a director and major shareholder of listed real estate group called The Agency and was involved in a board stoush over the direction of the company, attempting to push it into administration after a low-ball takeover offer by Magnolia was rejected by other investors.
Atkins' business empire is now in tatters after his group collapsed into liquidation in November 2022 following complaints from investors. In March, the 30-year-old from the Central Coast of NSW was declared bankrupt.
The Federal Court issued the travel orders against Atkins on Monday following an application by the Australian Securities and Investments Commission.
Liquidators to Magnolia Capital, Matthew Levesque-Hocking and Todd Gammel from HLB Mann Judd, told creditors in a report filed with ASIC earlier this year that the group had likely been insolvent from at least 2020.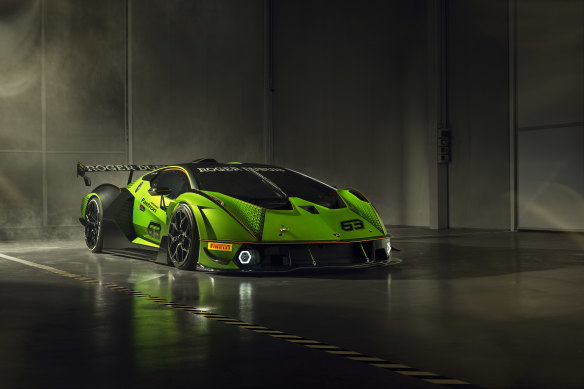 Vroom, vroom…  the Lamborghini Essenza SCV12 was one of the investments touted by the operators of Magnolia Capital
Magnolia owes its creditors, including many high net worth investors, at least $45 million. The assets of Magnolia were frozen in an earlier civil proceeding brought by a disgruntled investor, who claims to have handed over $12 million to invest in the group.
The liquidators said one of the reasons for the group's insolvency was a $25 million director loan to Atkins as well as poor record keeping.
According to the liquidators, the company's loan to Atkins increased from $1.2 million in June 2020 to $24.5 million in June 2022. At the same time, investor funds decreased from $28 million in June 2020 to $15.9 million as of June 2022.
"If the director loan is not recoverable, the balance sheet shortfall exceeds $26 million," the liquidators said. The report also notes that preliminary investigations showed Mitchell could be owed $12 million from one of his entities. The full picture of the money flows between his entities are not currently known by the liquidators, who are continuing their investigations.
Magnolia and Atkins were registered to provide financial advice in Australia until late 2022 when several entities in his group of companies collapsed. Magnolia specialised in providing short-term loans to customers secured with mortgages over their property. The group also offered more exotic investment products including the car fund.
Liquidators to Magnolia are continuing their investigations after being appointed to several Magnolia entities, including its listed share funds, late last month. In their report to creditors, they said the books and records were in a poor state when they took over, and it was very difficult to determine which investors were still owed money and which loans were current.
"Significant investigations have been undertaken to ascertain the asset and liability position," they said. "The records received are somewhat incomplete and not sufficient to enable a full assessment of the position of each company and potential recoveries."
The liquidators said they were considering the next steps to progress the investigation that includes an assessment of potential recoveries.
Mitchell did not respond to questions regarding the alleged director loan or the state of Magnolia's books and records. Through a statement released by a public relations adviser, he said that "the bankruptcy trustee and the liquidator are currently resolving the funds owed to me by the Magnolia Group.
"Allegations and travel matters are before the court."
The Business Briefing newsletter delivers major stories, exclusive coverage and expert opinion. Sign up to get it every weekday morning.
Most Viewed in Business
From our partners
Source: Read Full Article