Vedanta places Thoothukudi's 'restart ready' plans on fast track
Anil Agarwal-led Vedanta's Sterlite Copper has come out with a fresh notification inviting expressions of interest (EoIs) to supply raw materials like copper concentrate, imported thermal coal, rock phosphate and petroleum products, among others, as part of its preparatory measures to restart production at its Thoothukudi unit in Tamil Nadu.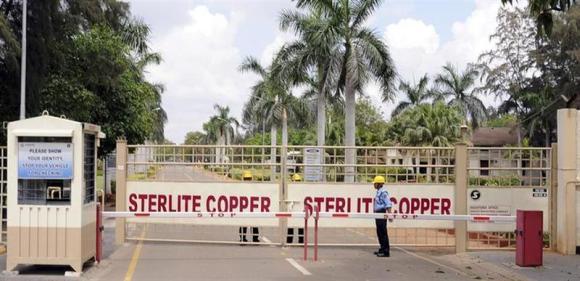 This plant is likely to restart operations if a Supreme Court verdict goes in favour of the company.
On June 12, the company had invited EoIs for carrying out plant 'restart activities'.
The plant closed more than five years ago following an order issued by the Tamil Nadu Pollution Control Board (TNPCB).
The final judgment is expected by August 2023.
In the current EoI, tenders for materials like 1.4 million metric tonne (MT) per annum of copper concentrate, 700,000 MT of imported thermal coal, 700,000 MT of rock phosphate, 60,000 MT of petroleum products, 7,000 MT of liquefied petroleum gas, 120,000 MT of quartz fines, 42,000 MT of quartz chips and 20,000 MT of limestone were included. In addition, substantial quantities of silica sand, hydrated lime, quick lime, caustic soda lye, pig iron, barium sulphate, ferric sulphate and sodium sulphate were also included.
Before its closure in 2018, the Thoothukudi unit used to contribute to around 40 per cent of the country's total copper smelting capacity and 95 per cent market share of sulphuric acid in Tamil Nadu.
"Local suppliers from Thoothukudi and other parts of Tamil Nadu will be given preference.
"Suppliers with relevant experience, expertise, financials, delivery capabilities and strong commitment to environmental sustainability are invited to participate in the EoI," the company said.
The June 12 EoI was for upkeep and maintenance of the unit.
The scope of that EoI included safety assessment and audit of the structures and building, repair and rectification, engaging with OEMs or experts for certification, replacement of plant and machinery and commissioning of plant and machinery to enable achieving the designed capacity.
The company also sought to employ around 4,000 (both skilled and unskilled), in and around Thoothukudi.
It felt that floating these tenders is a standard measure as the procurement and deployment of materials and resources necessary for the restoration and restart of the plant can be a time-consuming process, spanning several months.
The plant stopped production in May 2018, after protests broke out against the plan to double annual capacity to 800,000 tonnes.
Subsequent police firing caused the death of 13 people and injured 102.
On June 2 this year, the company finally got access to the plant for upkeep works, following a court ruling in April, allowing it to carry out maintenance works.
The plant was set up in 1996 and has a capacity of around 400,000 MTPA.
According to Sterlite Copper, it is suffering a loss of Rs. 5 crore daily due to the closure of the unit.
In addition, from being a net exporter of 335,000 tonnes in 2017-18, India has become a net importer of copper since 2018-19.
The country incurred a deficit of $971 million in 2021-22, according to reports, mainly due to the shutdown of the Thoothukudi unit.
Comeback mode
February 2018: Protests resurface after Sterlite announced plans to double plant's annual capacity to 800,000 MTPA
May 22, 2018: Police firing killed 13 and left 102 injured during a protest
May 24, 2018: Two days after the firing, the Tamil Nadu Pollution Control Board ordered closure of the unit with immediate effect and disconnected its electricity supply
June 20, 2022: Vedanta comes out with an EoI for selling the Sterlite unit
April 10, 2023: A three-member Supreme Court Bench, headed by Chief Justice of India D Y Chandrachud, allowed Sterlite Copper to carry out maintenance works at its Thoothukudi plant
May 5, 2023: Supreme Court asks Tamil Nadu to take appropriate steps before June 1, to ensure implementation of its order on the maintenance of the plant
June 12, 2023: Sterlite Copper comes out with an advertisement inviting EoIs for carrying out plant 'restart activities'
June 19, 2023: Fresh EoI invited for sourcing of raw materials
Source: Read Full Article