More bad news for Indian IT sector!
JP Morgan has reiterated its negative stance on Indian information technology (IT) services and downgraded the sector to underweight (neutral earlier post Q4-FY23 numbers), as it believes the overall demand environment for the sector still remains weak.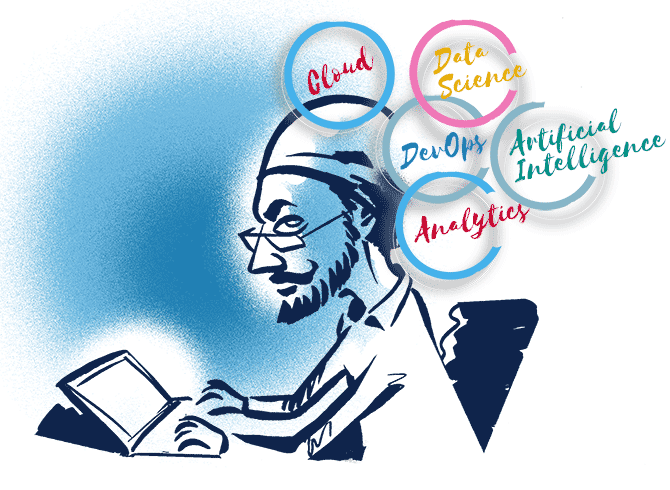 The research firm expects most companies in the sector to disappoint while announcing their first quarter numbers for the current fiscal (Q1-FY24).
Among stocks, it has placed Infosys, TCS, MphasiS in its 'negative catalyst watch'.
"India IT Services offers investors an opportunity for a short IT Services trade for the second time in six months. After meeting 15 industry participants in Bangalore, we came away feeling that the demand environment for IT Services has likely weakened further in June," wrote Ankur Rudra and Bhavik Mehta of JP Morgan in a recent note.
Paused projects, Rudra and Mehta said, may have limited visibility of restarting and signs of demand recovery over the next 6-9 months could be low, potentially driving H2 growth expectations lower and FY24 industry growth.
"We believe paused projects may have limited visibility of restarting and signs of demand recovery over the next 6-9 months could be low, potentially driving growth expectations in the second half lower, and FY24 industry growth to sub 5 per cent YOY levels (from our previous 4-7 per cent post 4Q results)," the note said.
As deferred project starts, halts and cancellations are likely to persist, the impact, Rudra and Mehta believe, is likely to be felt most in discretionary project spend areas cross applications (apps), design and engineering with lower impact on legacy managed services.
"We believe increased competition for a smaller pie could trigger falling win-rates, pricing and deteriorating deal terms," the JP Morgan report suggests.
At the bourses, the Nifty IT index has been an underperformer thus far in FY24, moving up a negligible 0.5 per cent as compared to 8 per cent surge in the Nifty50 index.
Select stocks that comprise the index, however, have performed well during this period, ACE Equity data shows. Coforge (up 21 per cent), L&T Technology Services (15 per cent) and Wipro (9 per cent) have been the top gainers among the lot.
As regards growth, analysts at JP Morgan feel the current expectations of a quick or a V-shaped recovery are likely to prove optimistic and could be unlikely over the next 6-9 months, suggesting all of calendar year 2023 (CY23)/FY24 could be a washout as opposed to just the first half of 2023 (H1-CY23) as currently perceived.
"We have trimmed our Street-low estimates by 1-3 per cent to bake in Q1 weakness and do not anticipate any recovery in the second half.
"We have also downgraded Persistent Systems to underweight from neutral with reduced Street-low estimates and a new price target of Rs 4,100," Rudra and Mehta wrote.
Source: Read Full Article